FUNDRAISING OPPORTUNITIES
HELPING HANDS—GIVE A HAND TO A TEACHER: Every year, teachers establish a wishlist to improve their classrooms. Please support this program by purchasing an item listed on a "Helping Hand" in the classroom. Every penny you give for an item needed in the classroom goes toward that item.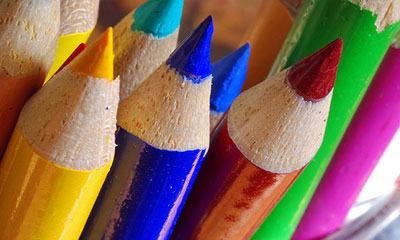 TAX CREDIT CAMPAIGN: We consistently rank among the top 10 Arizona charter schools for the number of donors and dollars received. Everyone's participation is vital for continued success!
Simply click on the "Donate Here" image at villamontessori.com to make an online contribution of up to $400 for couples filing jointly or $200 if you file as single. There is no minimum to what you can give; you can give as little or as much up to those amounts as you want.

Here's how it all works
You could reduce your 2022 Arizona tax liability by contributing to Villa's AZ Public School tax credit (form 322). Taxpayers who file a tax return as single or head of household are eligible to receive a tax credit of up to $200, and married couples filing a joint tax return, up to $400. If married taxpayers file separate returns, each spouse can claim one-half of the credit that would have been allowed on a joint return.
Fun Fact: tax credits are the only way you get to decide where your tax dollars go. Or else the state keeps them.
The state's credits are so important, not just as a way for AZ residents to save on taxes, but in providing much-needed funding for schools - especially Villa! If you or your friends and family are in a place to help, please follow these 3 easy steps:
STEP 1
Contribute online at this link
STEP 2
Keep your receipt
STEP 3
Claim your tax credit when you file (Form 322)
This means taxpayers may help Villa and reduce their state tax bill dollar-for-dollar at the same time.
If you have already given to the 2022 Public School Tax Credit campaign for Villa, we thank you sincerely. If you haven't already given, we need your tax credit contribution now more than ever. Contribute Here.
Everyone's participation is vital for success!
Please help Villa today!

How Villa Benefits 
In past years, tax credit funds were limited to a small number of ways the funds could be used. Since June 2019, Arizona Law now permits greater use of these funds, which will allow us to use these dollars in broader ways to raise more for our classrooms! Tax Credit dollars are now permitted for all of the following categories (NEW USES IN BOLD): Music & Band, Ceramics/Art/Drama, Gardening & Nature, Character Education, Heroic Journey/Model UN Field/Overnight Trips, Computers & Software, Library & Text Books, Health Care Supplies, Playground & Shading Equipment, Furnishings & Athletic Equipment, Bond Principal/Interest Payments.
Payment Plans Offered
This year we are offering monthly payment plans! Plan customization can only be made through the 2022 Tax Credit Fillable Payment Form pdf. Please scroll to the bottom of this page to access it. All contributions must be made online or postmarked by Tuesday, April 18, 2023, to be eligible for the 2022 tax year.
Please mail all checks or payment plans to: 
Villa Montessori School
Attn: Development
2802 E. Meadowbrook Ave.
Phoenix, AZ 85016

Contact Athena Moskoyes at [email protected] or 602.583.7850 with any questions. Thank you!
 Thank you for supporting Villa students!