FUNDRAISING OPPORTUNITIES
TAX CREDIT CAMPAIGN: In 2015, Villa's Arizona Tax Credit Program brought in nearly $134,000, the second-highest amount ever received. We consistently rank among the top 10 Arizona charter schools for number of donors and dollars received. Everyone's participation is vital for continued success!
Simply click on the "Donate" image at villamontessori.com to make an online contribution of up to $400 for couples filing jointly or $200 if you file as single. When you file your taxes, your Arizona state tax bill will be reduced—either as a credit or a refund—by the amount you give to Villa. (There is no out-of-pocket donation.)


BOX TOPS FOR EDUCATION:
Please help with this easy fundraiser by clipping the box tops from your favorite General Mills, Ziploc and Kleenex products and
turning them into your child's classroom or the Administration Office.
AMAZONSMILE PROGRAM—YOU SHOP, AMAZON GIVES: Amazon donates 0.5 percent of the price of your eligible AmazonSmile purchases to the charitable organization of your choice. Shop at smile.amazon.com. and choose Villa Montessori Inc. as your charity of choice!
SHUTTERFLY: When you shop using this link - part of the proceeds will be directed back to Villa.
http://villamontessoripto.shutterflystorefront.com/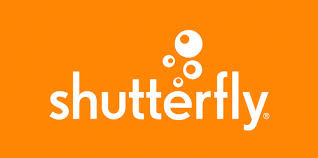 HELPING HANDS—GIVE A HAND TO A TEACHER: Every year, teachers establish a wish list to improve their classrooms. Please support this program by purchasing an item listed on a "Helping Hand" in the classroom. Every penny you give for an item needed in the classroom goes toward that item.